While Turkey's opposition and legal community have for the most part kept silent about a recent European Court of Human Rights (ECtHR) decision concerning a teacher, the German Bar Association (DAV) has called on Turkey's Constitutional Court to heed the rights court's ruling in its decisions moving forward.
DAV said on its X social media account on Thursday that Turkey wrongly convicted thousands of people for membership in a terrorist organization after a coup attempt in 2016, which has now been confirmed by the ECtHR with its ruling about teacher Yüksel Yalçınkaya.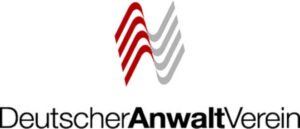 The association tagged the X account of Turkey's Constitutional Court, saying it should take the ECtHR's judgement into account in its future decisions.
The Grand Chamber of the ECtHR on Tuesday ruled that Turkish courts' conviction of Yalçınkaya of terrorism over activities such as the use of a mobile application or having an account at a certain bank was unlawful.
The ECtHR faulted Turkey due to violations of three articles of the European Convention on Human Rights (ECHR): Article 6, which concerns the right to a fair trial; Article 7 on no punishment without law; and Article 11 on freedom of assembly and association.
Yalçınkaya was convicted of terrorism in 2017 due to his links to the Gülen movement, accused by the Turkish government of masterminding the failed coup in July 2016. The movement strongly denies any involvement in the failed putsch.
Yalçınkaya's sentence was upheld by the top appeals court in 2018, and the country's Constitutional Court rejected as inadmissible an application lodged by him, which meant the exhaustion of domestic remedies, enabling him to take his case to the Strasbourg-based court.
Gökhan Güneş, an expert on international criminal law and a human rights activist, criticized on X the bar associations in Turkey and the Union of Turkish Bar Associations (TBB) for not commenting on the ECtHR's Yalçınkaya decision. He said at a time when they were keeping silent, the German Bar Association filled the gap and spoke in favor of the decision and those facing similar rights violations in Turkey.
The Grand Chamber also called on Turkey to take general measures as appropriate to address the systemic problems, notably with regard to the Turkish judiciary's approach to ByLock app evidence, saying there are already 8,500 applications on the court's docket involving similar alleged rights violations and that thousands are likely to be lodged as Turkish authorities have identified around 100,000 ByLock users.
ByLock, once widely available online, has been considered a secret tool of communication among supporters of the Gülen movement since the coup attempt on July 15, 2016, despite the lack of any evidence that ByLock messages were related to the abortive putsch.