Cevheri Güven
A pro-government group in Turkey has come up with the idea for the collective death of people held in prison due to their links to the faith-based Gülen movement. Rights defenders said the ruling party rhetoric has reached a genocidal level, while pro-government journalists Hilal Kaplan and Emre Erciş expressed support for the idea.
The Turkish government accuses the Gülen group of orchestrating a failed coup in July 2016, although the movement denies any involvement.
In a Clubhouse chat room created by supporters of the ruling Justice and Development Party (AKP) last week, some speakers talked about a potential elimination of imprisoned Gülen followers by poisoning them.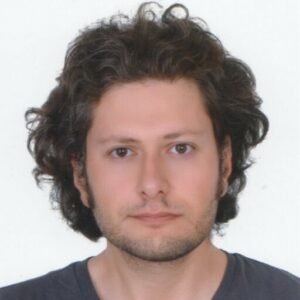 During the conversation about the situation of tens of thousands of political prisoners, particularly those held behind bars over their alleged affiliation with the Gülen movement, chat room creator Furkan Bölükbaşı suggested that they ought to be killed "by using a kind of cheap poison that would not be a burden on the state budget."
The suggestion was first put forward by Mustafa Aydın, another AKP supporter who has pictures of himself with President Recep Tayyip Erdoğan. "We should not feed them in prison," Aydın said. "Why is the state feeding them in prison with my taxes? We should not give them meals. They should eat each other instead. We should destroy them altogether. It's not a crime, anyway. We used to poison dogs in the past, we should do the same [with them]."
Clubhouse'da cezaevindeki muhalifleri zehirleme planları konuşulduhttps://t.co/9o6blsXLUD pic.twitter.com/6LJ9ALJXrP

— Gazete Fersude (@GazeteFersude) August 9, 2021
Akif Şükür, one of the moderators, said: "It all depends on a bottle of poison being added to meals by a brave prison cook. If such a cook does this, I swear I'll look after his family."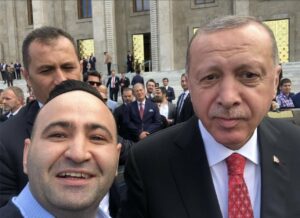 Bölükbaşı then took it a step further and said: "We should find a poison that is not too expensive so that it is cost-effective. We should not spend too much taxpayer money, that's what I think."
Support from a pro-Erdoğan journalist
The most significant support for the controversial remarks came from Hilal Kaplan, a journalist with close ties to Erdoğan who has recently been appointed to the board of the state-run TRT broadcaster. "If you pity, you will become pitiable," Kaplan said in response to a tweet by Emre Efser, who said, "If you do not take offense at the fact that FETÖ scum is sitting comfortably in prisons, if you don't think they should suffer an agonizing death, you should question your beliefs and your values."
FETÖ is a derogatory term coined by the government to refer to the movement.
Journalist Emre Erciş, known for his ties to the National Intelligence Organization (MİT), said he finds the suggestions inadequate as he thinks the Gülen-linked individuals in question should rather be hanged.
https://twitter.com/emreyaziyorrr/status/1424469776269729793?s=19
Bölükbaşı, the creator of the chat room, is a research fellow at the medical faculty of Marmara University in İstanbul. After the recording of the conversation was leaked and posted thousands of times on social media, some users asked the university administration whether they will keep on staff someone who has openly called for the extermination of a group.
Veli Saçılık, a leftist activist who in the '90s lost an arm due to torture in prison, warned: "Regime supporters have turned genocidal. Are you aware of the danger?"